By Roberta Attanasio, STEMM Leadership Editor
Finding the right mentor can jump start your career or take it to the next level, but sometimes the search for a mentor seems endless. Indeed, I'm asked the same question over and over again: "How do I find a mentor?" With all the advice available out there, there is still need to ask. Why? It's because, very frequently, the first attempts to find a mentor are unsuccessful. Despite the abundance of free advice, somehow one of the most important messages does not hit home. To find a mentor on your own, it's helpful to look among people to whom you have already demonstrated your potential for success—people who understand your values and believe in you. Otherwise, why would they mentor you?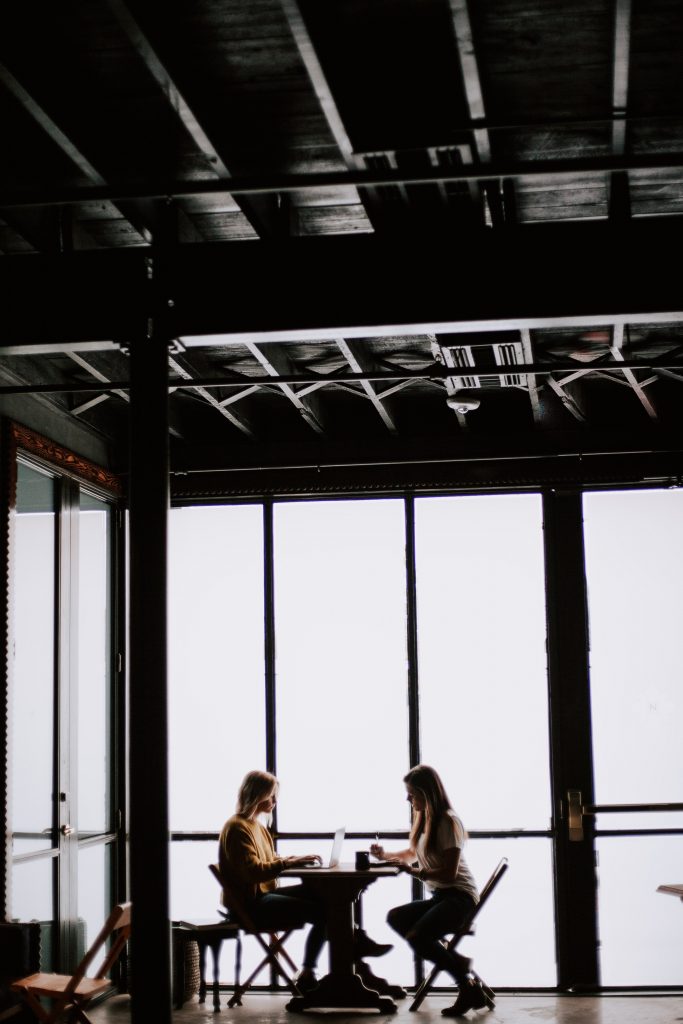 This takes me to the next point—even if would-be mentors recognize your potential for success, they may not have resources (mostly time resources) to dedicate to you. Therefore, they may be hesitant about committing to a new mentoring relationship. So what can you do to make mentoring more attractive to someone with limited time availability? Show you understand that time is valuable, that a successful mentoring relationship is purposeful and meaningful, and show you're open-minded about new, modern approaches to mentoring. Your potential mentor will know that the relationship will be flexible and productive, and that time will be used wisely. But, what are some of the new approaches to mentoring? One example is the "two-way street" model. Ask yourself: What can I offer my mentor? Be ready to give or, in other words, be ready to add value, so to make the relationship even more appealing and productive.
So, let's review the features of a modern and successful professional mentoring relationships. Both mentor and mentee know what they want to accomplish, expectations are clearly defined, and the mentor has the specific expertise to help achieve the mentee's goals. Mentoring works at its best when is deliberate and tailored for specific individuals. A mentor helps a mentee to deal with challenges and to develop a career and leadership strategy. A mentor may also provide a non-judgmental ear when the mentee needs to vent frustrations. The mentee develops skills and acquires knowledge necessary for professional and personal growth, while the mentor benefits by "giving back"—expertise piled up throughout the years is freely made available to others. However, many of the most successful mentoring relationships now follow the "two-way street" approach—along with the mentee, the mentor also acquires new knowledge and develops new skills by interacting with the mentee. In other words, knowledge flows both ways, and skills are acquired by both parties. So, again, when looking for a mentor, ask yourself: "How can I help my mentor grow?"
At first, you may feel uncomfortable with the concept of helping a mentor grow. This is because, traditionally, the most common mentoring relationships are seen under the perspective of the "one-way street" model—an older, senior individual shares expertise with a younger, junior one. However, the traditional model is being gradually replaced by the "two-way street" approach. Many mentors now learn from their mentees thanks to bi-directional knowledge sharing. I often hear of mentors becoming familiar with specific aspects of social media or acquiring new technology-based skills from their mentees. Don't shy away from what you know. Knowledge of up-and-coming tech trends is helpful to everyone. This type of mentoring relationship also helps to clarify generational interpretations of different issues, thus improving communication in the larger community. There are many different ways to add value to the mentoring relationship. Be creative—you have more to give than you think.
So, once you have identified a potential mentor among individuals that believe in you, show that you have a plan in place—and find out how you can help. Show that you understand modern mentoring. This could just be the missing link between you and a successful quest for a mentor. Once your willingness to give is recognized, the mentoring relationship will most likely develop on its own, moving on a two-way street. And, remember….. even when your first mentoring relationship becomes well-established, keep looking. One mentor is not enough, you need multiple mentors!
Copyright © 2016-2020 STEMM Leadership